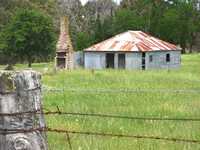 The chimney of an

abandoned home

on the road to Markdale. It's green here, an equipment shed and its water tank replaces the home. Only Americans can build 100 million homes and not collect rain water from them. I thought of harsher Australian landscapes, but everyone was waiting. I ran back to the car.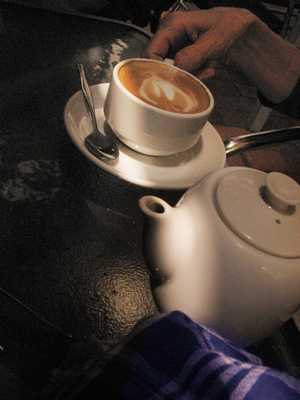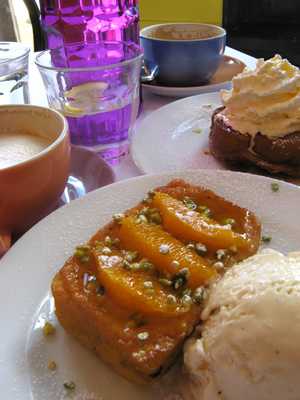 A "flat white coffee" is popular across Australia. It's 1/3 coffee, 1/3 milk and 1/3 water. The milk is not steamed as in a frothy cappuccino, hence "flat".

Josh's Cafe is worth a detour to Berrima on the Old Hume Highway, if you are driving between Sydney & Canberra. A shelf of cookbooks give you advice in German on how to cook Chinese (Chinesisches Kuchen). Josh studied 8 years in Bern, Switzerland, did a stint in Canberra's posh "Ottoman Cuisine" restaurant.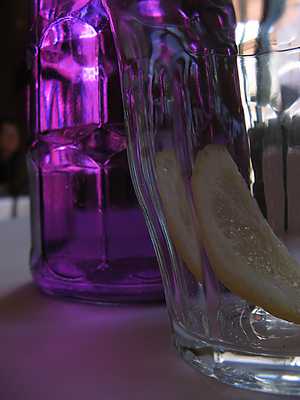 Plain water -- no ice -- is served at most tables -- large bottles, sometimes strangely colored
In small towns, every building has a water storage tank. You don't need Perrier if you have sweet, soft rain water from your own roof.

(right) The simple concept of a one-a-day pill box for vitamins gets a little twisted if you go back and forth across the international dateline. My PC is hopeless. I fix the date, Microsoft in its infinite wisdom puts it back.

Most countries think bills of different denominations should be different in size and color. Differences make mistakes and cheating harder. Australia also saves itself expense by printing on plastic ("plasticized paper") which lasts forever. If you forget to empty your pockets on laundry day, it won't dissolve, it just gets cleaner, giving new meaning to the phrase, "money laundering."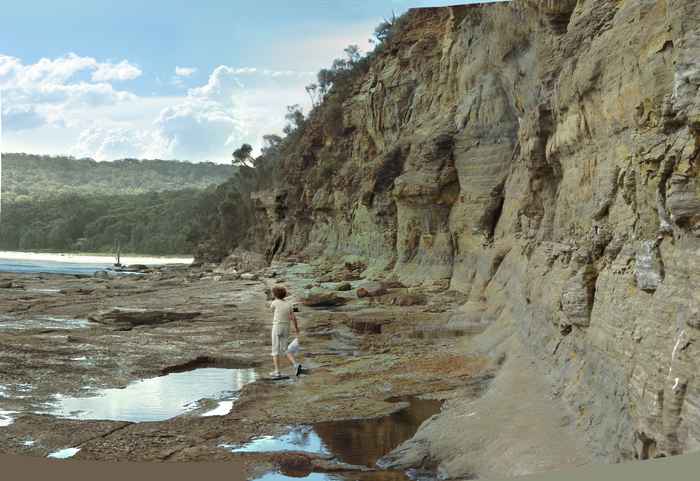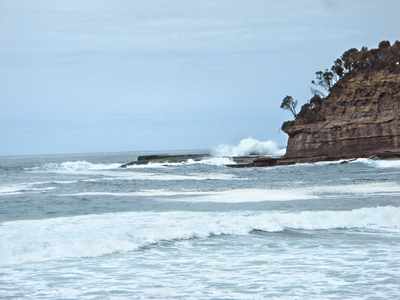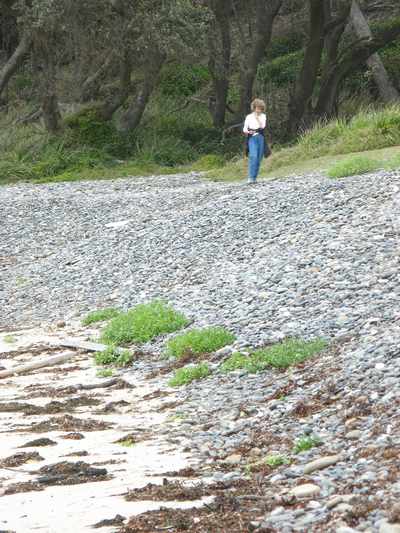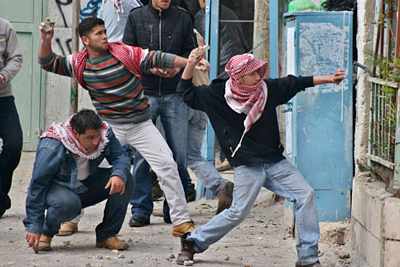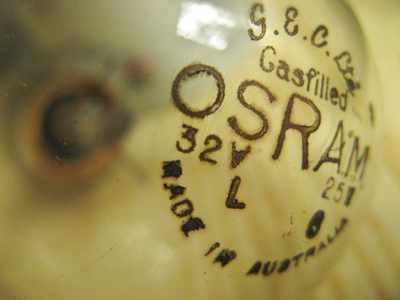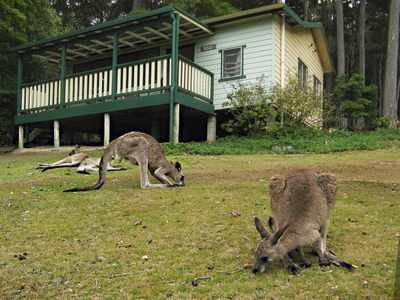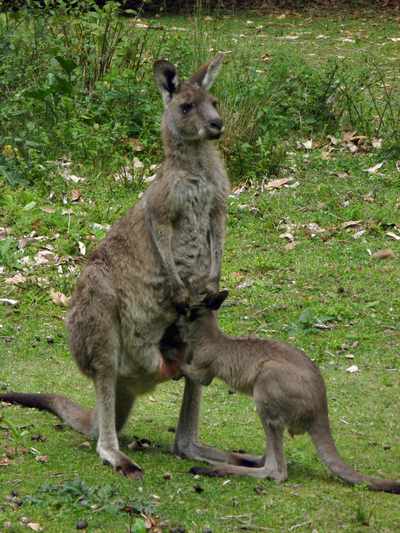 Thinking it over, I decided I had enough kangaroo photos, and would concentrate on birds.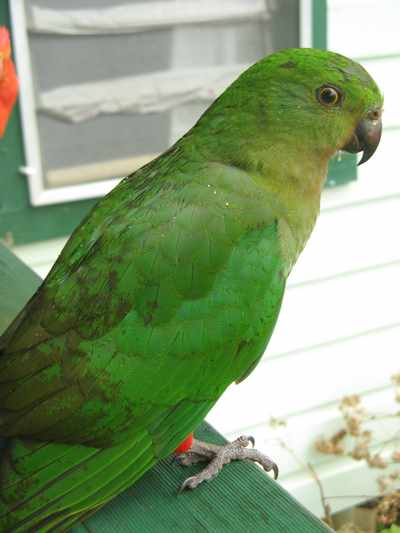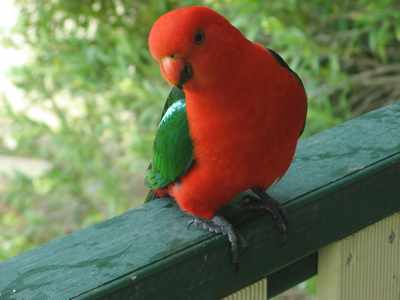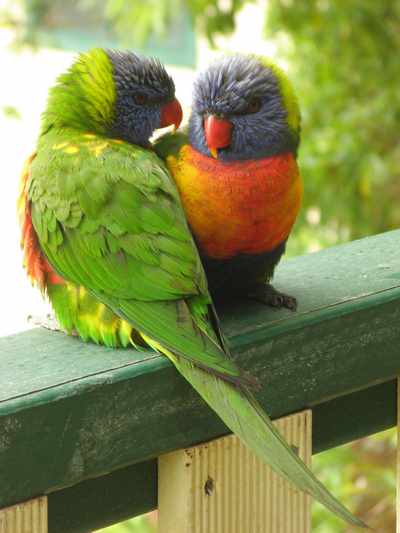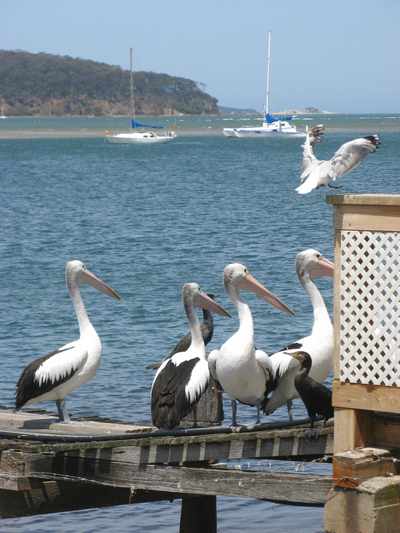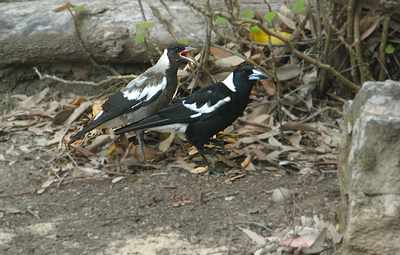 This "baby" Magpie is almost as big as his mother, but that's no reason to stop begging for food. The "helpless" cries go on forever, coming from one side of the house and then the other as he shadows her everywhere. It is springtime in Australia, and you just have to put up with the racket.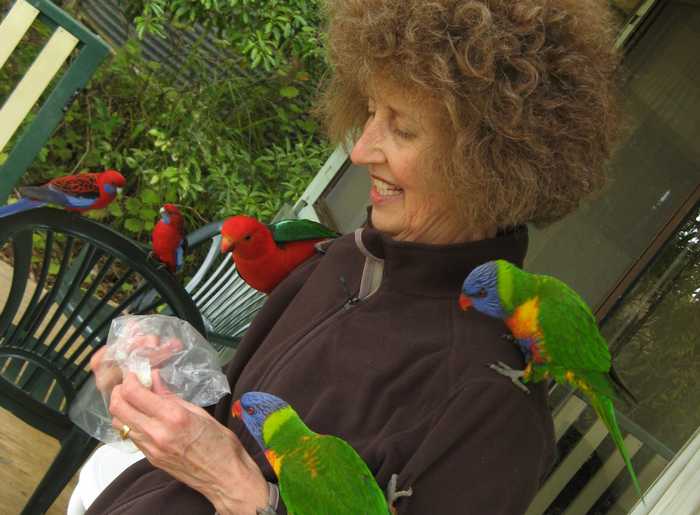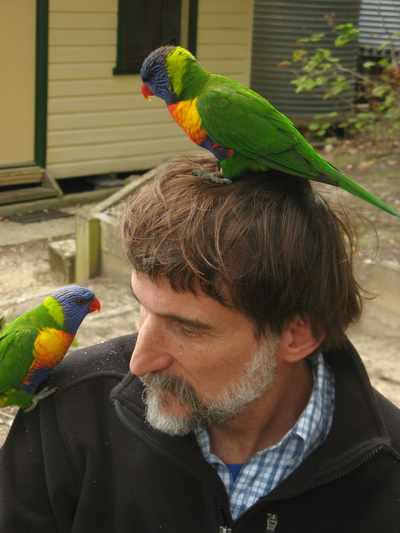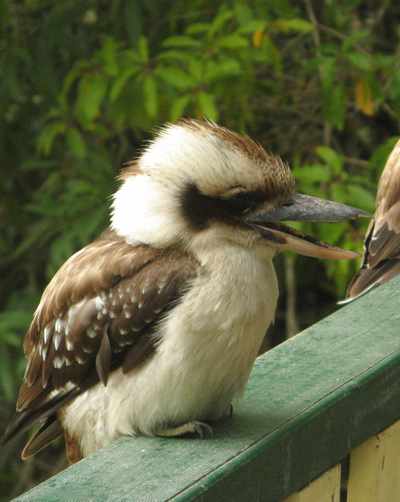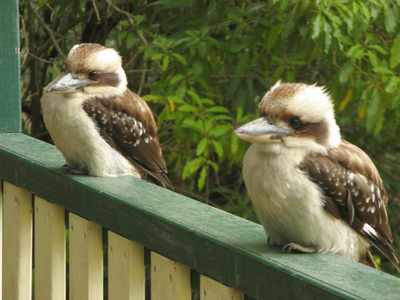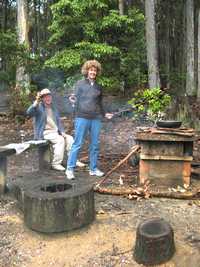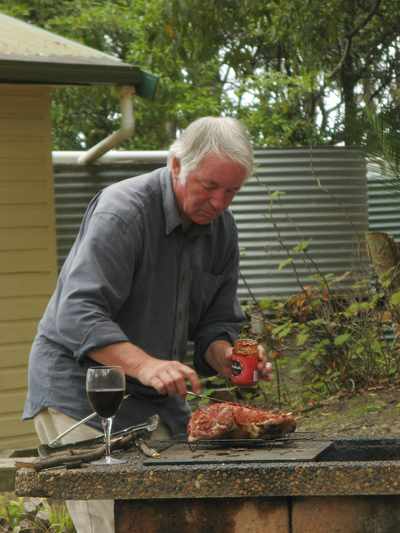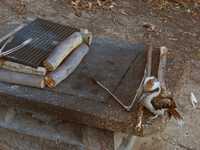 Thanksgiving in Australia = Lamb. Tandoori lamb, with the kookaburra "on station." Michael rigged up an extra grating and finished the slow roasting over a wood fire. The kookaburra went hungry, but not for long. Yvonne complained the next day that a kookaburra had swiped her ham sandwich. But you know they're meat eaters. What's so surprising? "Straight out of

my hand? I was holding the sandwich!"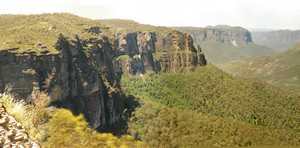 Govett's Leap in the Blue Mountains outside of Sydney. Early explorers knew Europe, where mountains separate cultures and passage was down the river valleys. But, many things in the Southern Hemisphere are upside down. The "mountains" point downward. Passage came on the highlands, not the valleys.



About 1971, I visited a famous MIT lab and saw computer interface cards on the carpeted floor of rooms with no furniture (you cannot buy furniture on a Federal grant -- the University is supposed to provide it). I went to the MIT library and turned to the Methods section of papers in my area (cortical neurophysiology) looking for the best-equipped lab in the world. I found it and flipped back to title page to see where it was. Within two years I was in Australia in Peter Bishop's group. It was perhaps the only event in my professional life which was not pure chance.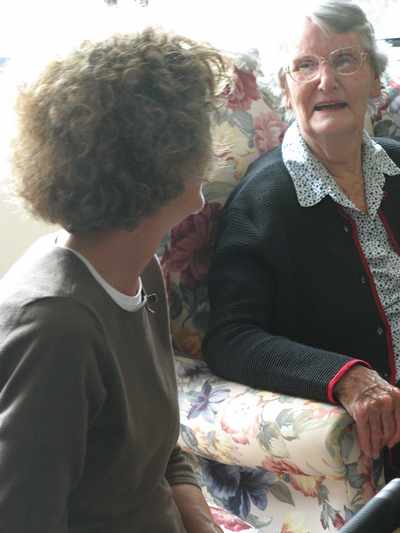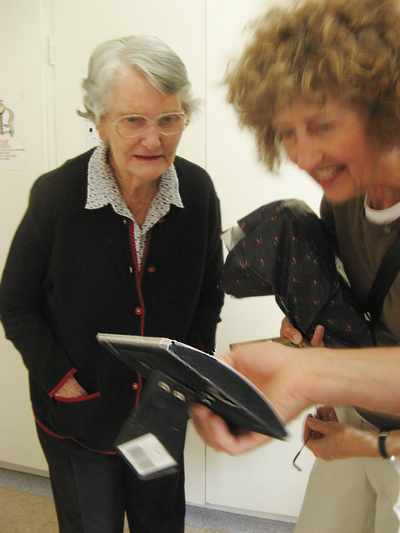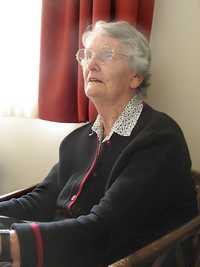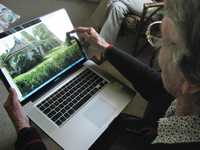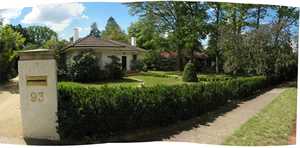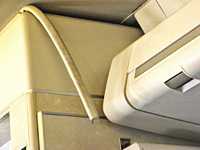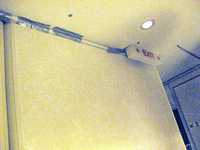 home page for this new Website
old home page for everything else (... and then, to return here, use the BACK button at top of browser's window)
Please report errors or request changes to jerry-va at speakeasy dot net



rev 21Jan09 13May09 16May09 14Jul09 PhotoALTtext